Prerequisite
Connect to Mumbai
Affi Network runs on polygon chain in order to interact with our dApp you need to setup polygon.
Set up Polygon Chain on Metamask​
The easiest way to add Mumbai to your Metamask is to head to Mumbai , and on the bottom right corner, hit add to Metamask and follow the prompts.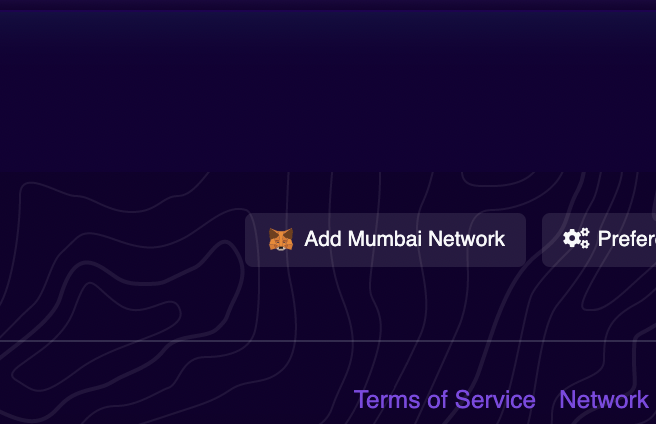 Get some faucets​
To test our dApp by yourself, you need some faucets. You can get some from
Connect Wallet​
Visit our dApp and click on Connect Wallet and choose your favorite wallet.
Right now, we offer the choice between Metamask, Rainbow, Coinbase wallet or WalletConnect.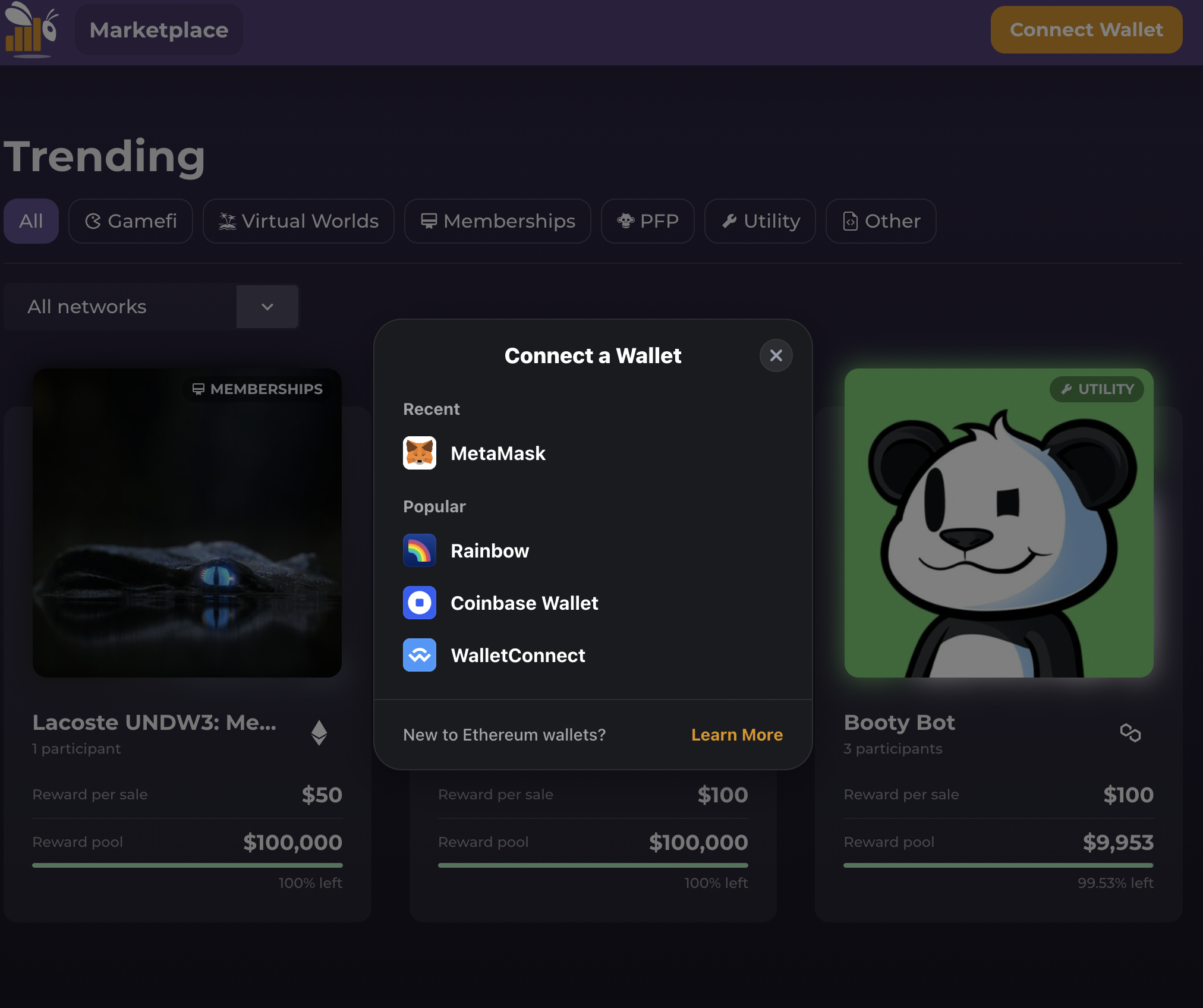 Sign message​
You'll asked to sign a message with your wallet.
just to confirm your account ownership.
info
For security measures, we require to sign a message everytime you switch account within your wallet.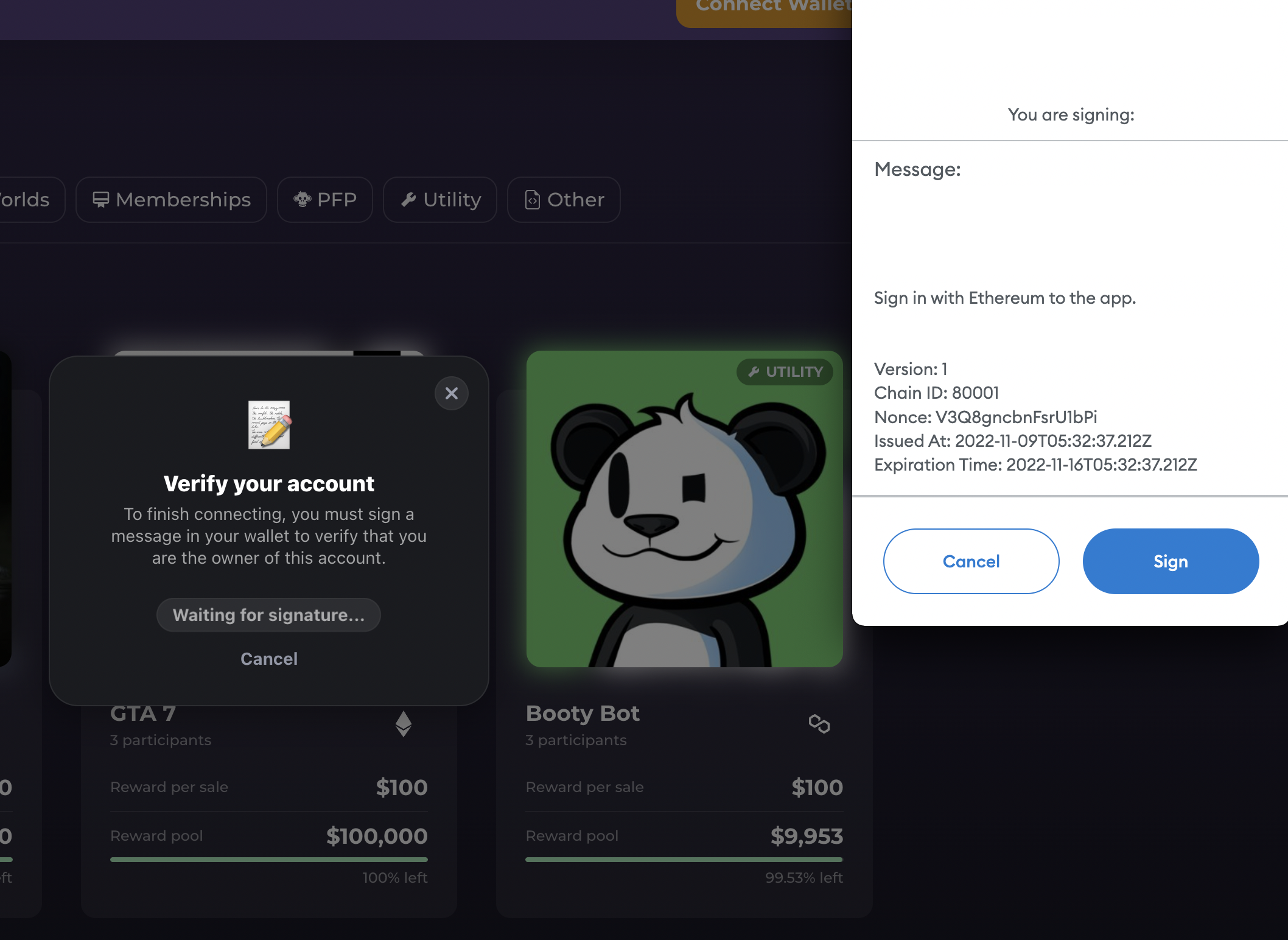 Congratulations you are now ready to use everything affi network has to offer!