Create Campaign
Now you are logged in, click on Create Campaign.
The process to create a campaign is very easy and seamlessly.
Learn with video​
Campaign creation flow​
Campaign settings​
This is the most technical part we are asking from you.
Give us the network and the NFT Contract address that you want our smart RoboAffi to monitor.
In addition, we also need to know how long will last your campaign.
We require campaign to run for a minimum of 30 days
caution
Our platform only supports ERC1155/ERC721 contracts created by you or from the OpenSea Storefront ERC1155 contract. Marketplaces such as Rarible, Magic Eden, Binance are not supported yet.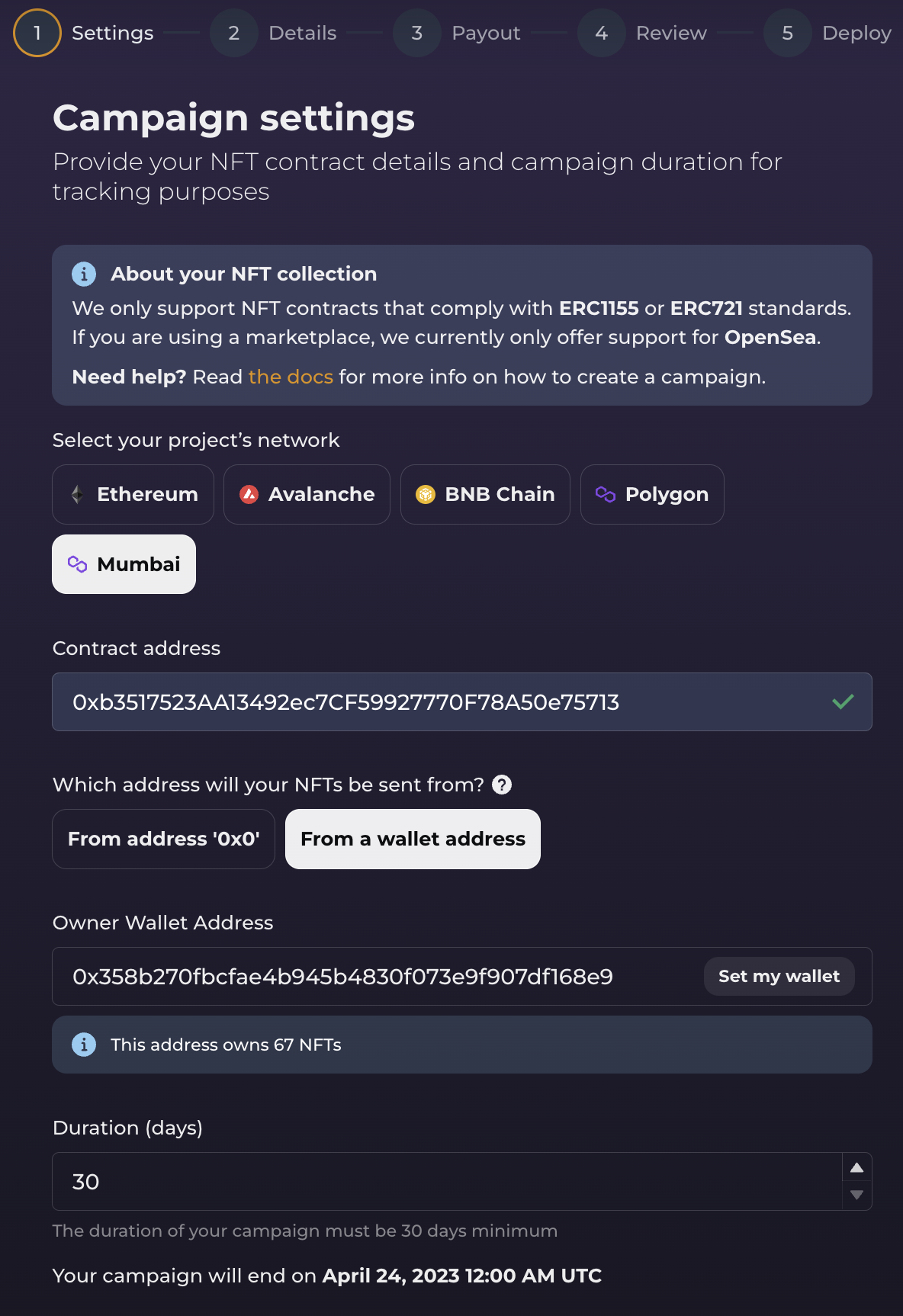 caution
If your our system detected the OpenSea NFT Contract, you'll be asked to provide the Token ID. Learn how to find the NFT Token ID here.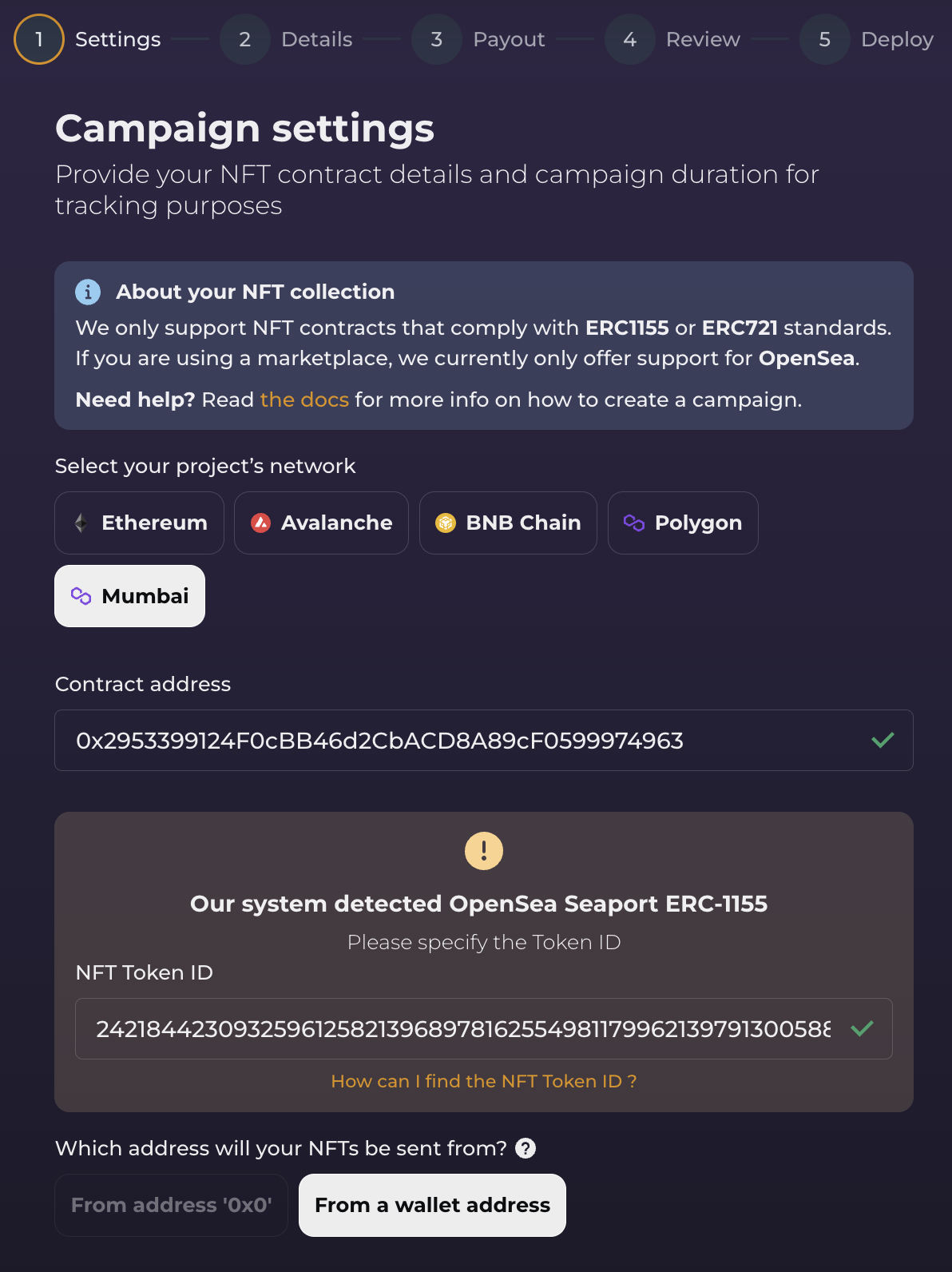 Project details​
This is your time to shine! Complete the details regarding your campaign.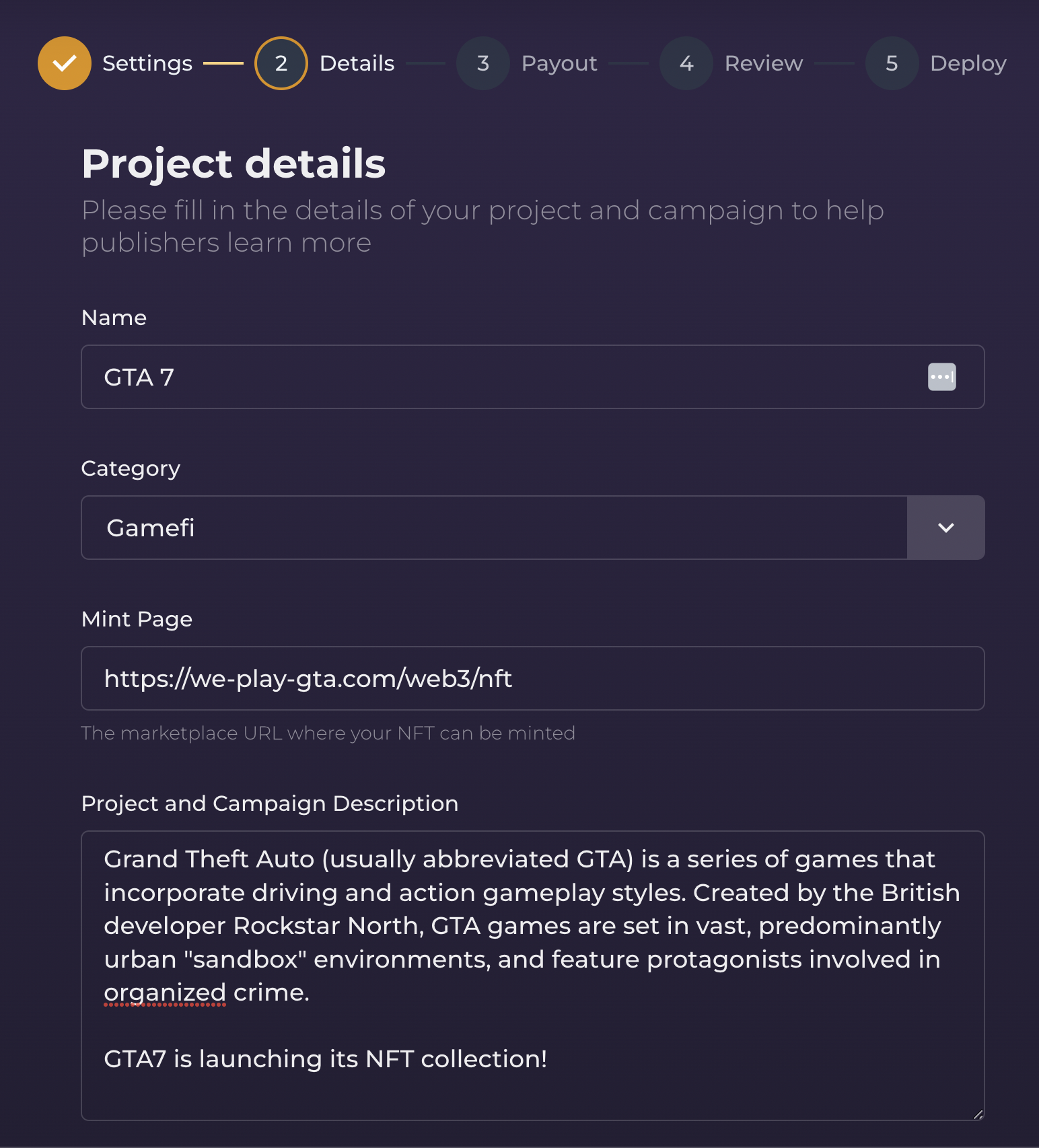 Payout​
Select the stablecoin you wish to use to fund your campaign. Choose between USDC or DAI.
Set the Cost of Acquisition in USD, it will automatically calculate the minimum budget for your campaign.
Then, adjust the split between Publisher Commission and Buyer cashback.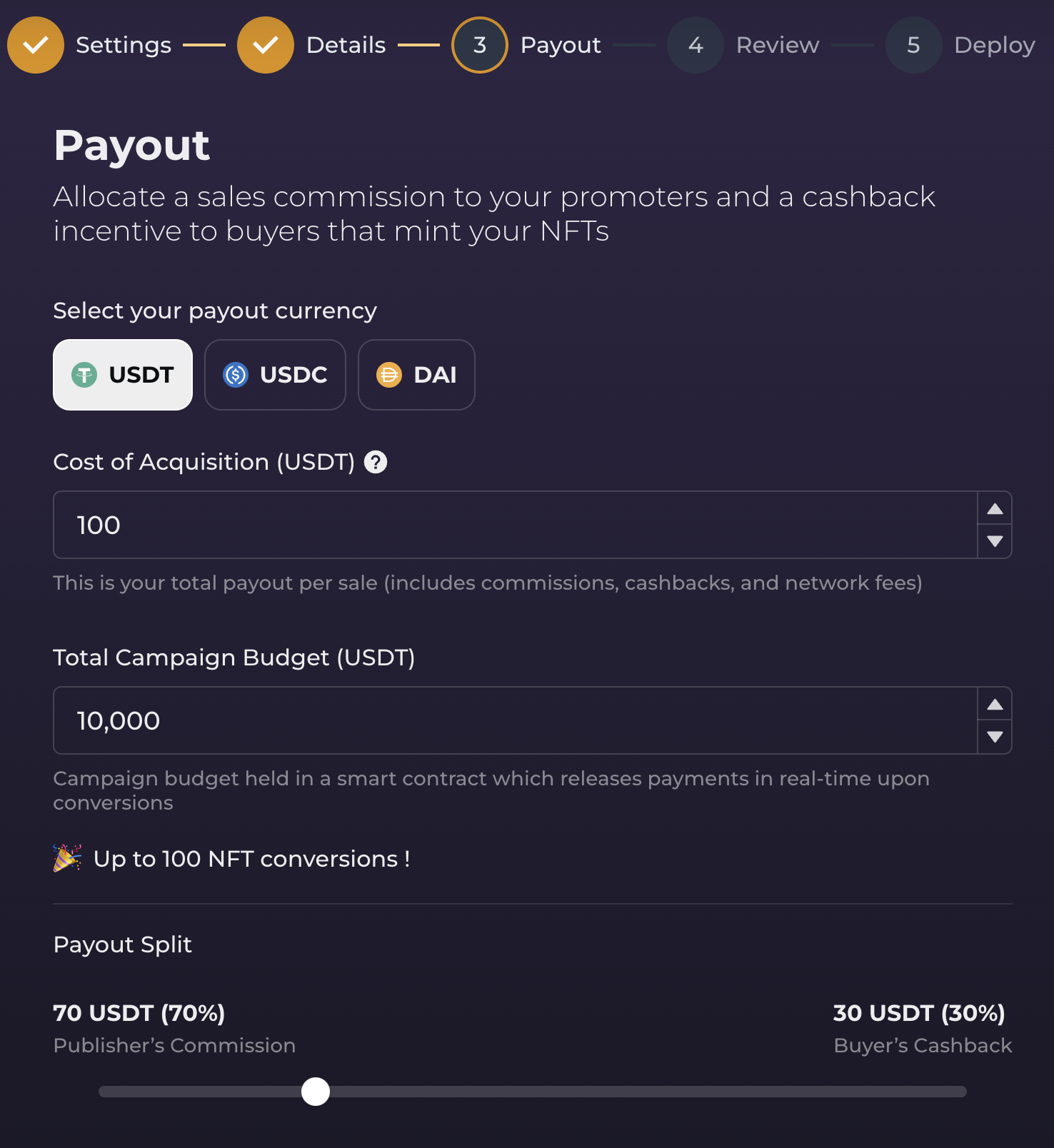 Review​
Review your campaign details and make sure everything is correct.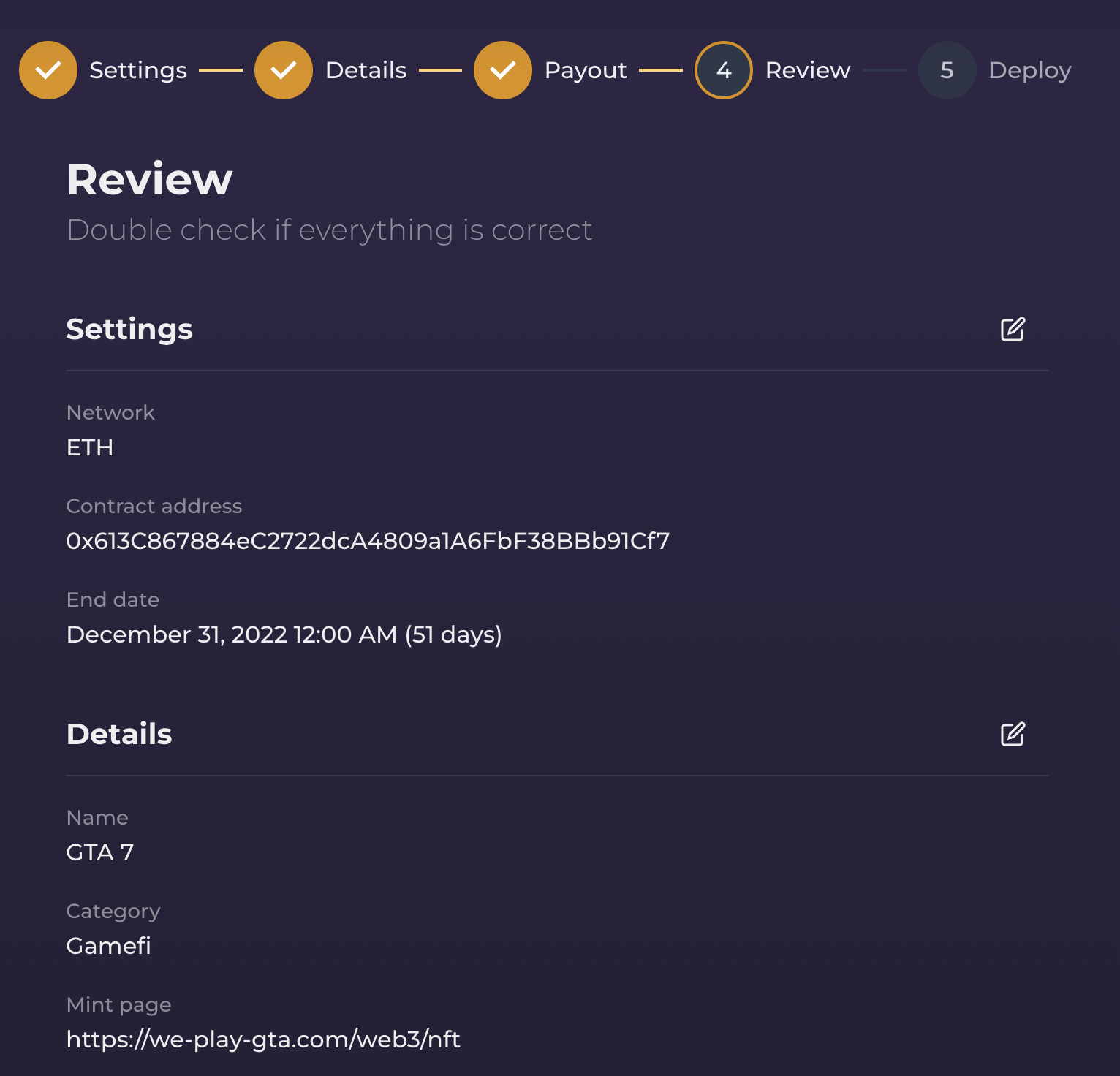 Deploy​
It's time to get your campaign on-chain! First, deploy your smart contract.
Make sure you have MATIC. See where to get matic here.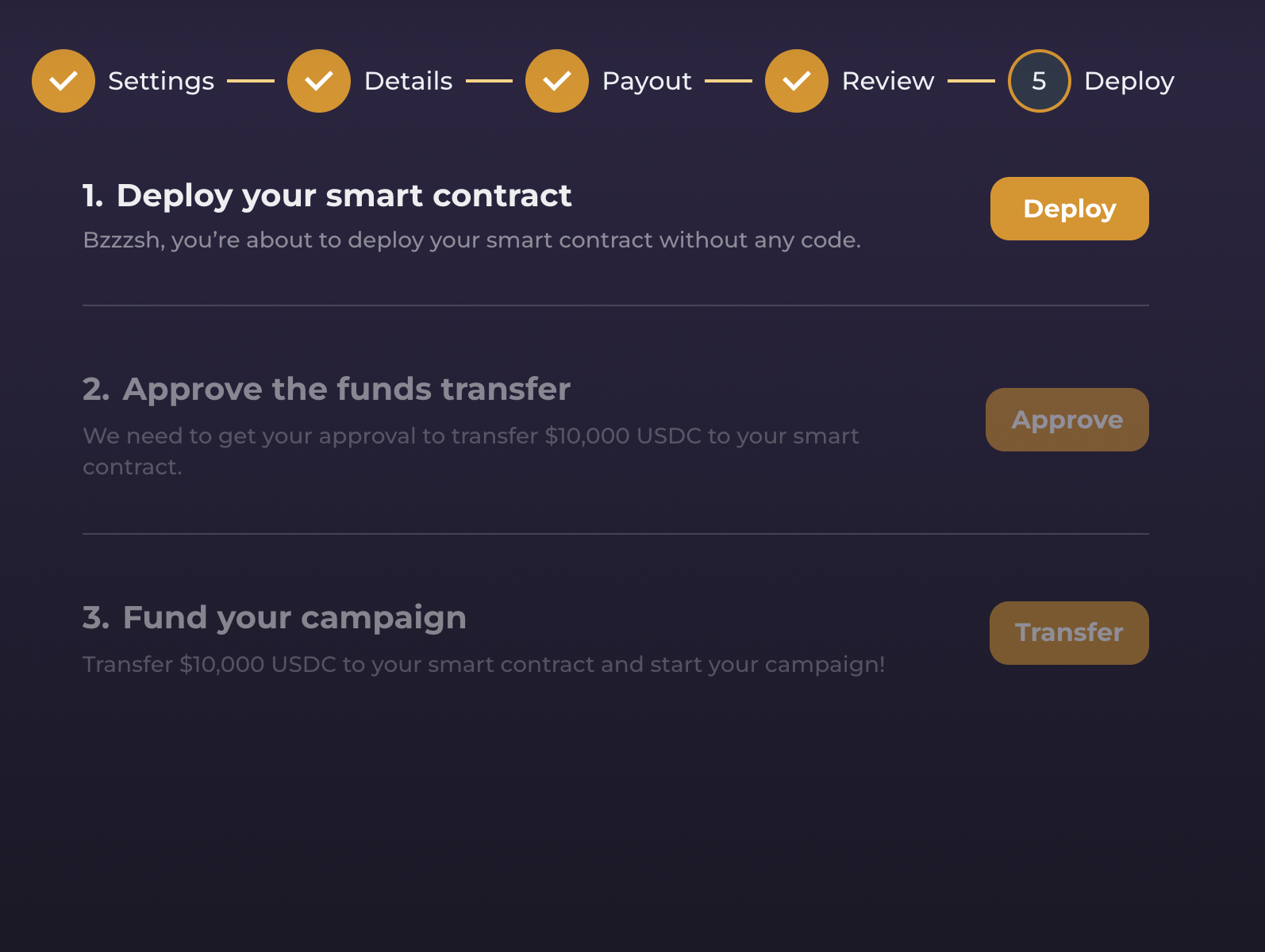 Second, give your approval to transfer USDC (or DAI).
Make sure you have enough USDC, otherwise you'll see an error message.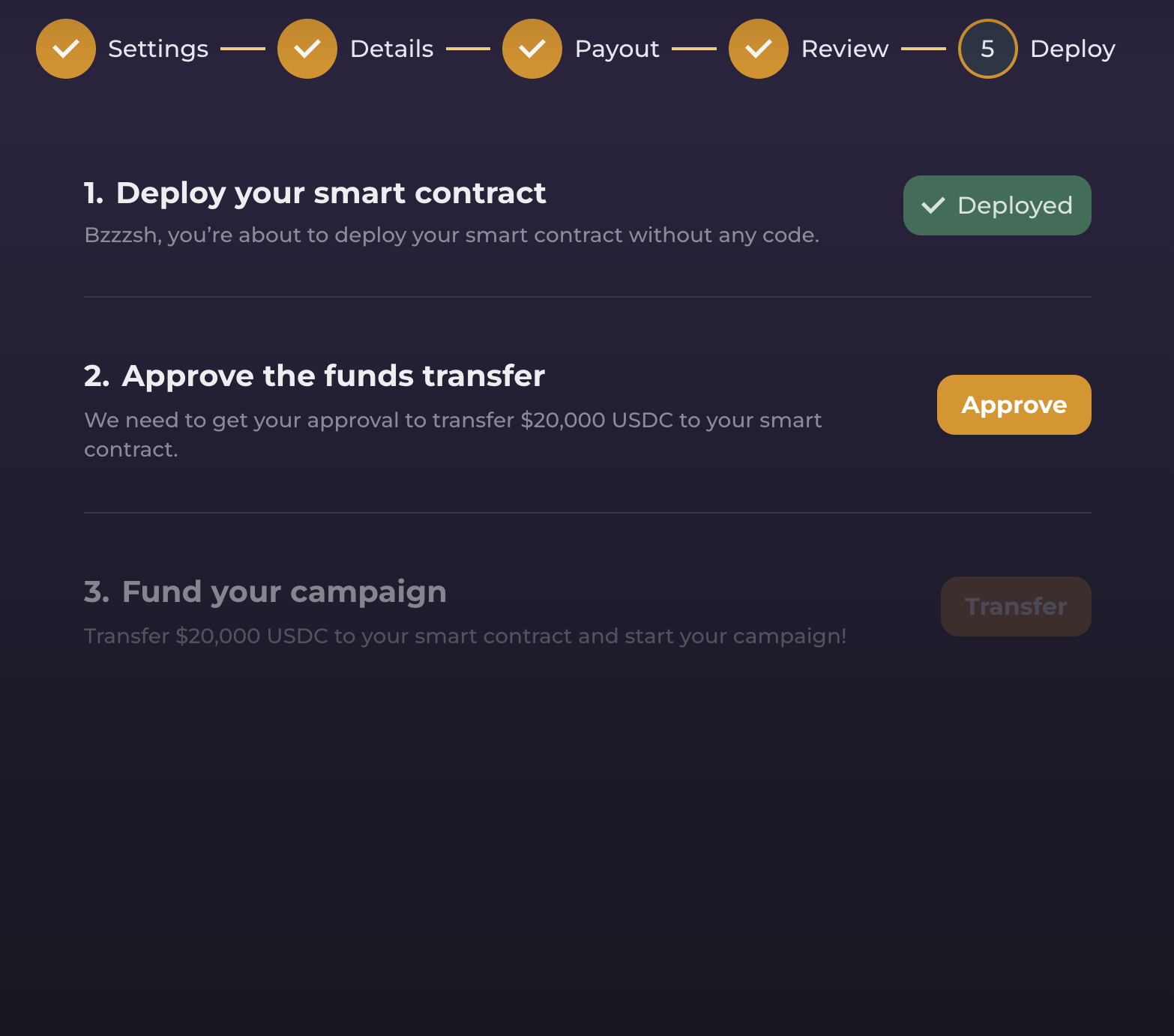 info
On Affi Network Testnet you'll have the option to mint USDC or DAI, you don't need to use any faucet.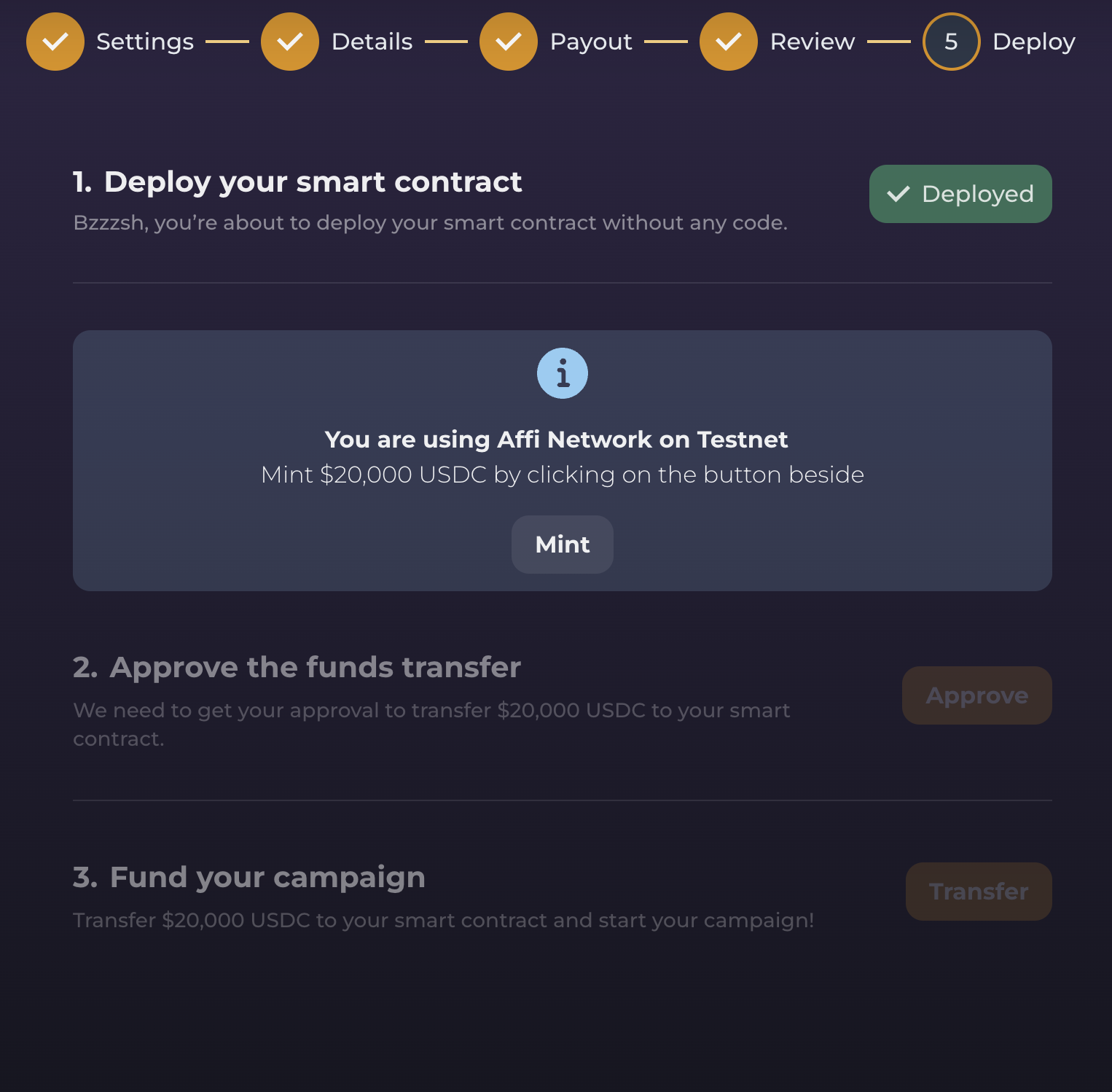 Finally, fund your campaign.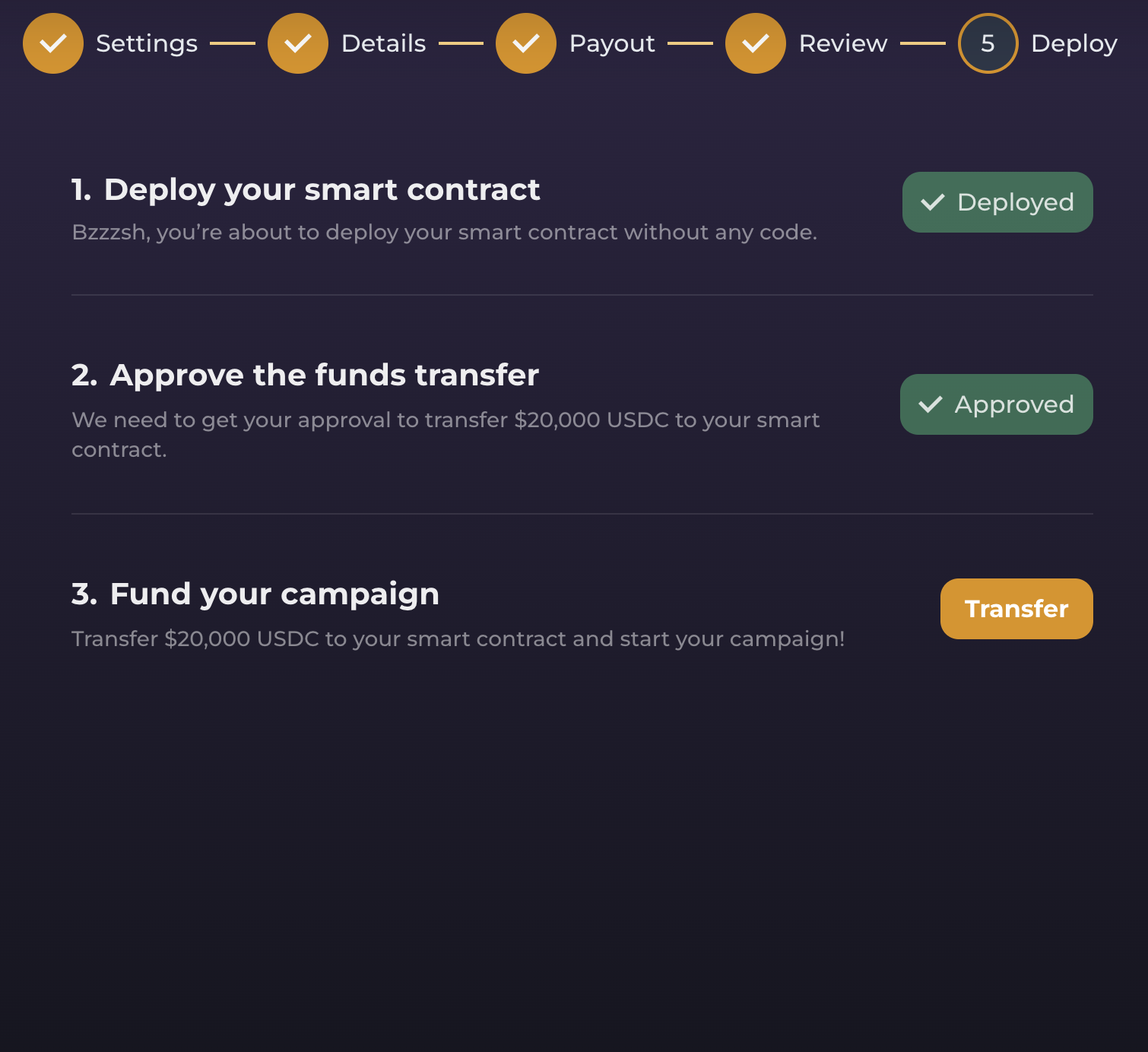 Congratulations your campaign is live! You're all set!