$AFFI Token
Token Allocation​
| Allocation | AFFI Supply | Weight (%) | TGE Unlock | Lock-up | Vesting (Linear) |
| --- | --- | --- | --- | --- | --- |
| Private Sale 1 | 1,250,000 | 1.25% | - | 6 months | 24 months |
| Private Sale 2 | 13,750,000 | 13.75% | - | 6 months | 24 months |
| Public Sale | 5,000,000 | 5% | 25% | - | 3 months |
| Advisors | 2,000,000 | 2% | - | 6 months | 24 months |
| Airdrops | 1,000,000 | 1% | - | 1 month | 6 months |
| Liquidity | 5,000,000 | 5% | 50% | - | 12 months |
| Partners | 3,000,000 | 3% | - | 3 months | 24 months |
| Incentives | 30,000,000 | 30% | - | 1 month | 60 months |
| Reserves | 7,000,000 | 7% | - | 6 months | 24 months |
| Team | 12,000,000 | 12% | - | 6 months | 36 months |
| Brandface | 10,000,000 | 10% | - | 6 months | 36 months |
| Treasury | 10,000,000 | 10% | - | 3 months | 36 months |
| Total | 100,000,000 | 100% | | | |
Token Vesting Schedule​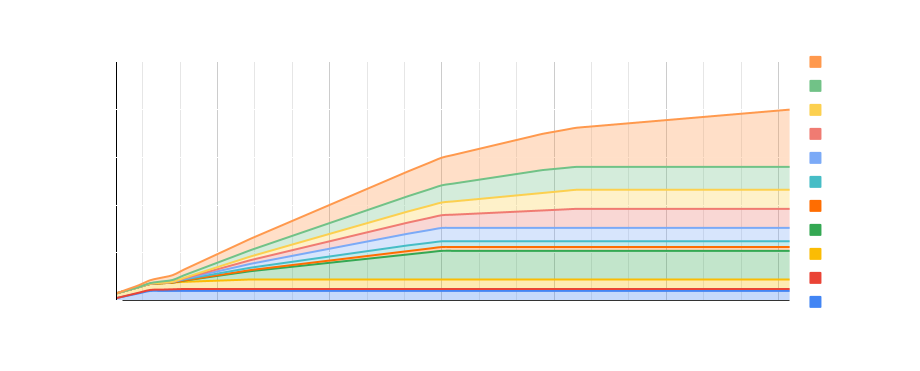 Definitions​
TGE - Token Generation Event, the act of generating a token to a blockchain based network and launching it to the market.
TGE Unlock - The amount of tokens that will be released during the token generation event.
Lock-up - A time period in which tokens cannot be exchanged or traded.
Vesting - The process of locking and distributing tokens within a certain time frame. This is to prevent the tokens from all being released into the market at once. Linear vesting means that the distribution will be in equal parts every month.